The Fleet Xpress Assurance (FXA) API is a product provided by Inmarsat to all applicable FX Retail customers. It is an automated feed that customers can call to obtain information on the reliability and performance of the Fleet Xpress connectivity deployed on their vessels. By calling the FXA API, the customers will be able to draw information about their vessels' location, heading, connectivity status and much more.
The following resources for the API are available as follows:
The API draws information hosted within Inmarsat's Google Cloud Platform, collated by Inmarsat from a number of sources as per the diagram below, and is collected in 5-minute intervals with a maximum time lag of 60 minutes.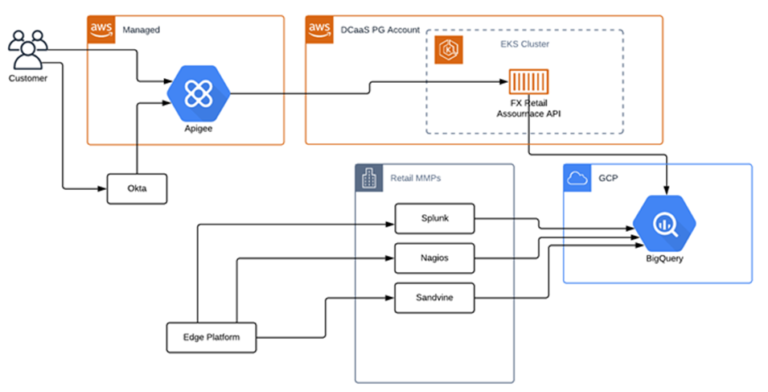 Users can also access a Graphical User Interface, hosted by Inmarsat, representation of this data: the Fleet Xpress Assurance Dashboard (https://services.inmarsat.com/selfservice/) provides clients with a quasi-real time vessel location map, as well as historic information on the vessels' connectivity status and bandwidth demand and allocation. The following screen shots outline what this looks like, and the user guide for this Dashboard is located here: